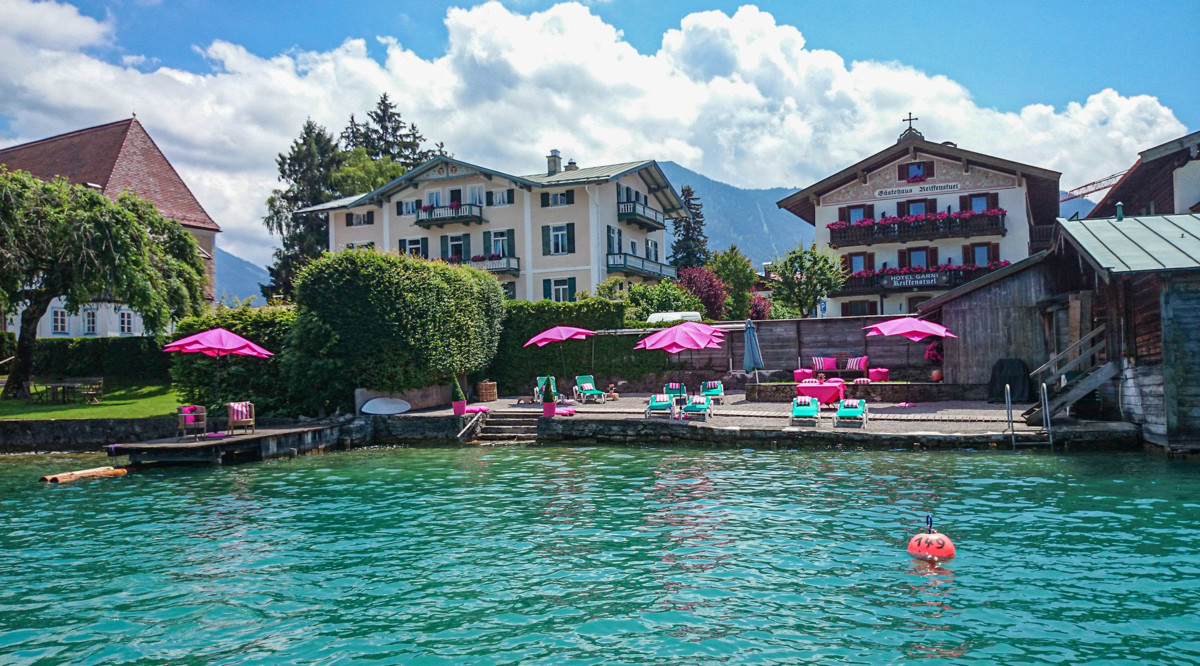 Your free time at Lake Tegernsee
No matter whether you want to spend your day sunbathing on one of our loungers directly on Lake Tegernsee, exploring the area from the lake via our boat rental or starting directly on one of the surrounding mountains from the front door: our guest house is the ideal starting point for your leisure activities in the region. Let yourself be inspired by our ideas for your activities on Lake Tegernsee and plan your dream vacation.
Relax right on Lake Tegernsee
Let yourself unwind in one of the deck chairs on our exclusive bathing beach, swim right in Lake Tegernsee or enjoy a cup of coffee on our quiet terrace with a view of the Wallberg. Or would you prefer to read a book in our spacious garden instead? When visiting the Reiffenstuel Guesthouse, there are many ways to relax.
Our boat rental
With a price reduction for our guests, you can enjoy Lake Tegernsee from its most beautiful side. Whether electric, rowing, sailing or paddleboats: Our fleet has something for every taste. Let yourself drift, enjoy water and mountain panoramas, simply do nothing. That's pure relaxation. Electric boats on request with reclining seats, swimming ladders and sun canopy. No sailing license is required for sailboats. On request, we will be happy to provide you with an experienced sailing guide.
More informations about or boat rental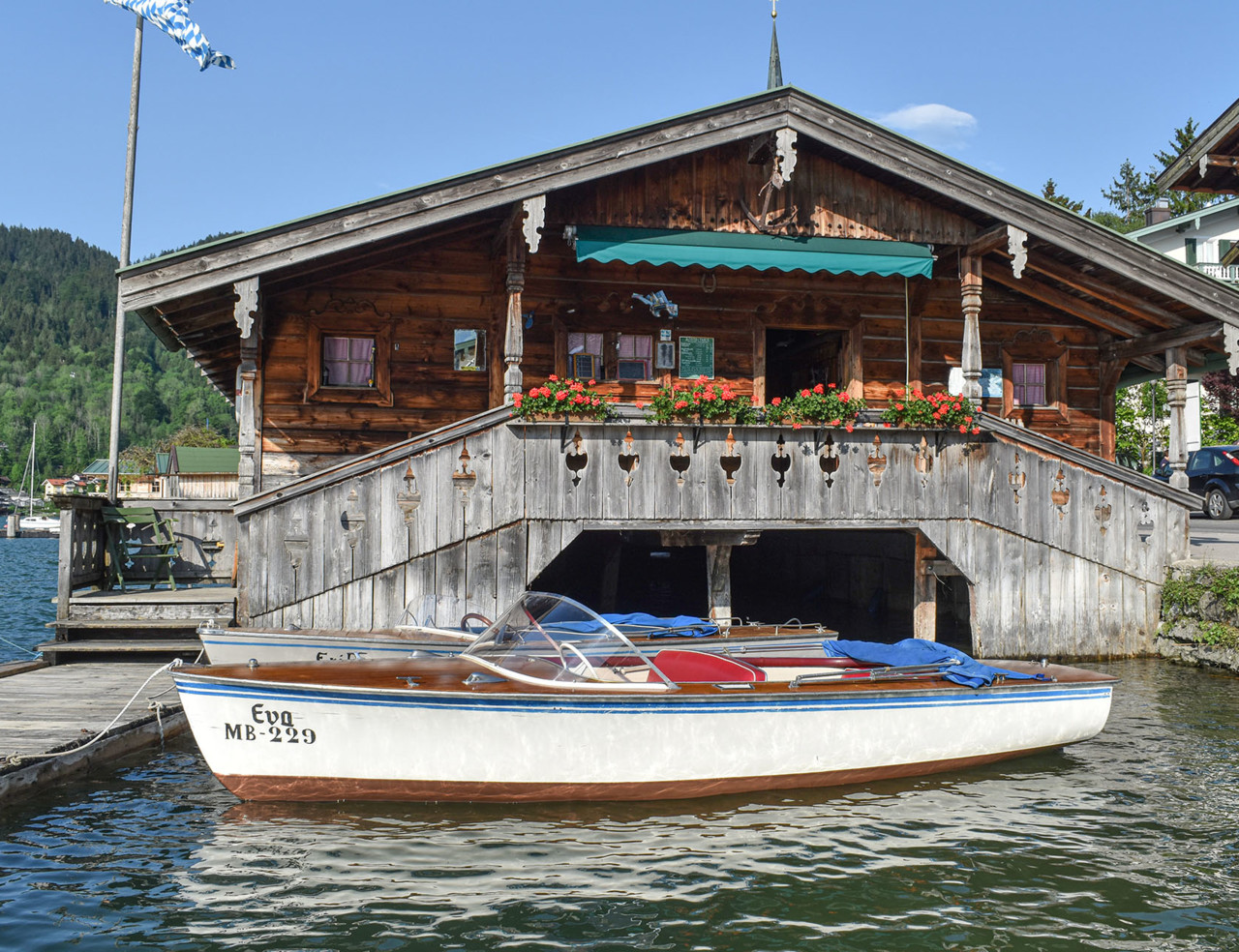 Our electric boats on Lake Tegernsee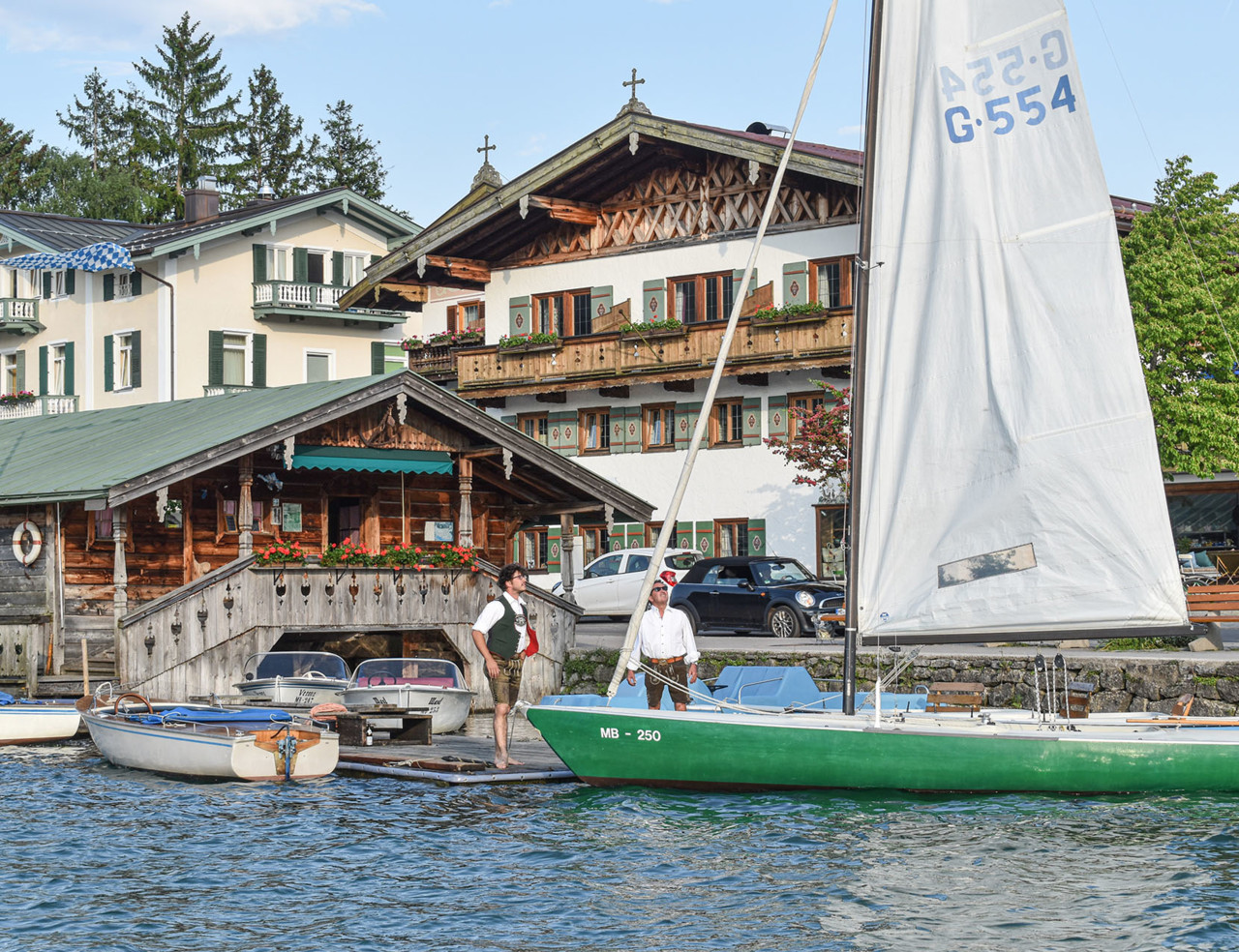 Our sailboats on Lake Tegernsee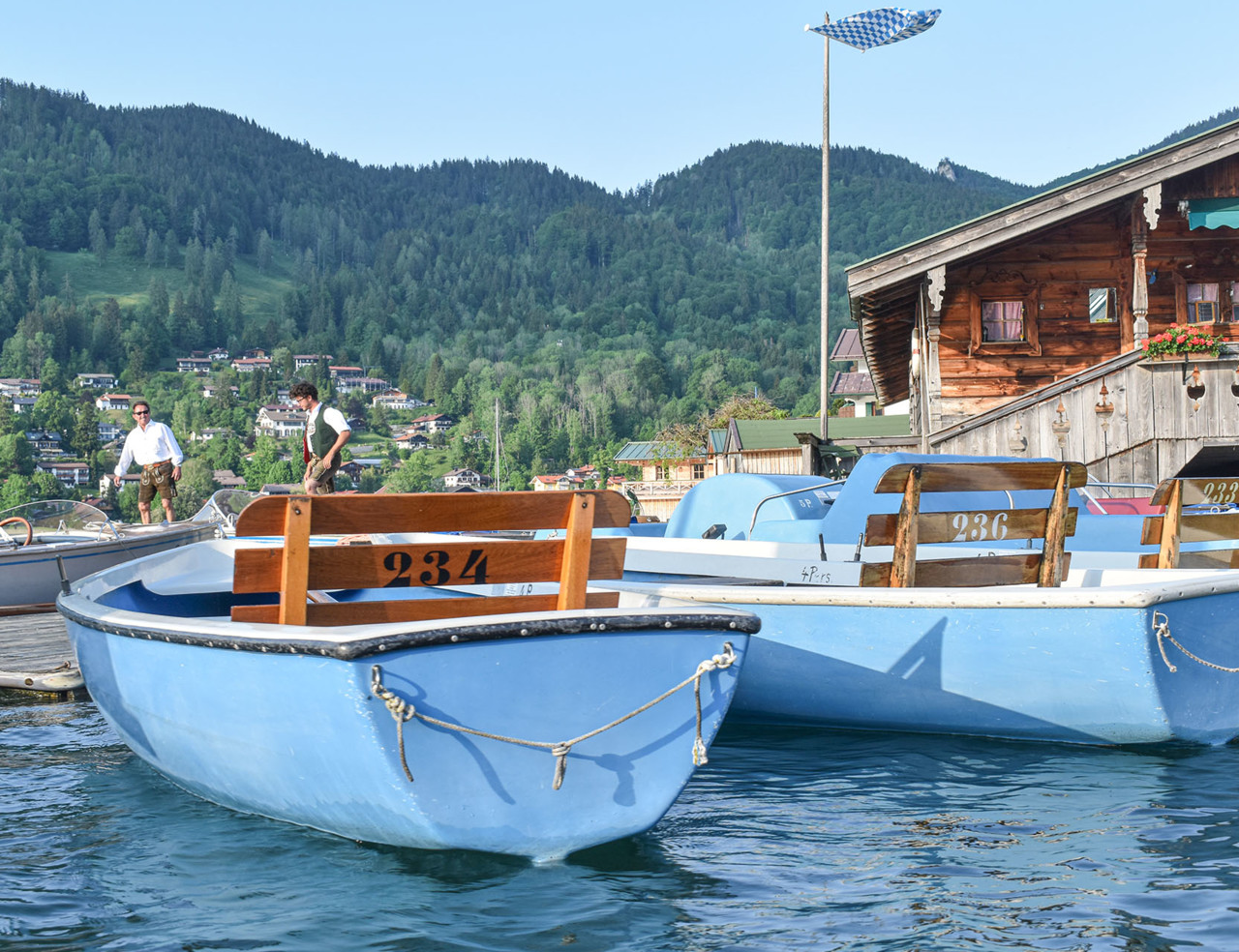 Our paddleboats on Lake Tegernsee
Advantages of the TegernseeCard
As part of your booking at the Reiffenstuel Guesthouse, you will receive the TegernseeCard free of charge, with which you can access numerous leisure activities in the Tegernsee vacation region for half the regular price. The highlights of the more than 40 services available include free travel on public transport on Lake Tegernsee (RVO) and discounts on:
Wallbergbahn
Monte Mare lake sauna
Bad Wiessee iodine-sulfur springs
Tegernsee lake boat tours
Rottach-Egern warm springs
Guided tours to the Tegernseerland natural cheese dairy
You can find more information about the TegernseeCard at tegernsee.com/tegernsee-card